On Wednesday, at 5 p.m., DVSC SCHAEFFLER will play a championship match against KKA Dunaújváros, and on Sunday at 2 p.m., the German champion Bietigheim will be the opponent in the third group match of the Champions League.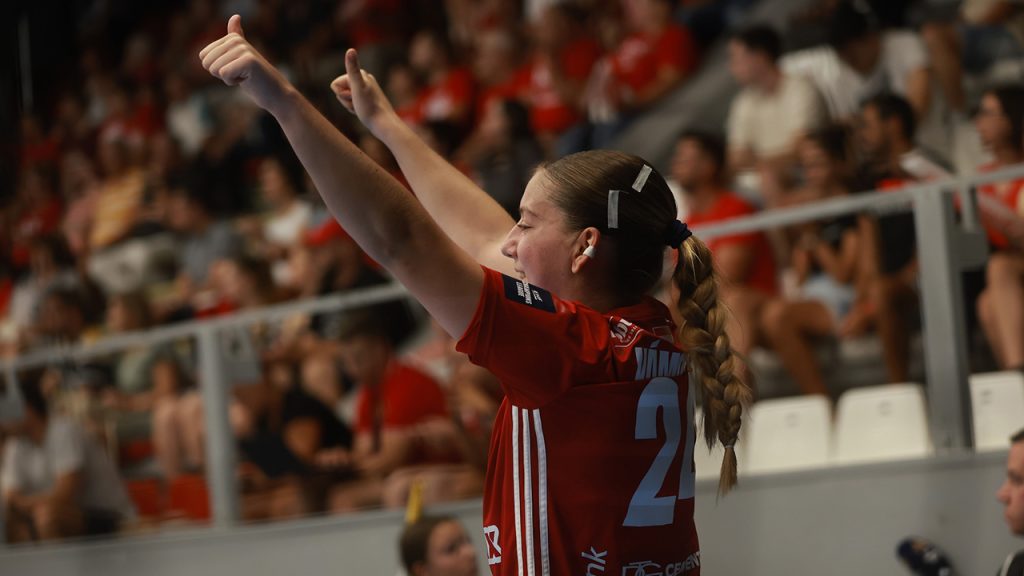 After the home victory against the Swedish Savehof, DVSC SCHAEFFLER suffered a defeat in the second Champions League match. The girls lost 35-23 to Audi ETO KC in Győr on Saturday. However, there is no time to be sad, as Loki will play another BL match this weekend, and before that, on Wednesday, there will be a league match in Hódos.
After the rest day on Sunday, the players trained again this morning. The program is very busy, as the Debrecen players played 5 matches in 15 days, with two more to come this week. On Wednesday, at 5:00 p.m., Dunaújváros will come to Hódos for a championship match, and on Sunday afternoon, at 2:00 p.m., DVSC SCHAEFFLER will play a Champions League match against German Bietigheim, also at home.
Tickets are now available for the two meetings on our usual online interface: https://dvsckezilabda.hu/jegy-es-berlet
The non-seat/standing ticket costs HUF 3,500, and the seat ticket costs HUF 5,000.
You can also buy your ticket in person before our next domestic league match. On Wednesday, September 20, at 5 p.m., Dunaújváros KKA will be the guest at Hódos.
You can also buy tickets for this match online on our website. The price of a seat ticket is HUF 2,500, and a non-seat ticket is HUF 1,500.