The physically much stronger Bietigheim, led by Xenia Smits and the excellent defender Melinda Szikora, quickly built up a serious advantage and confidently earned the two points.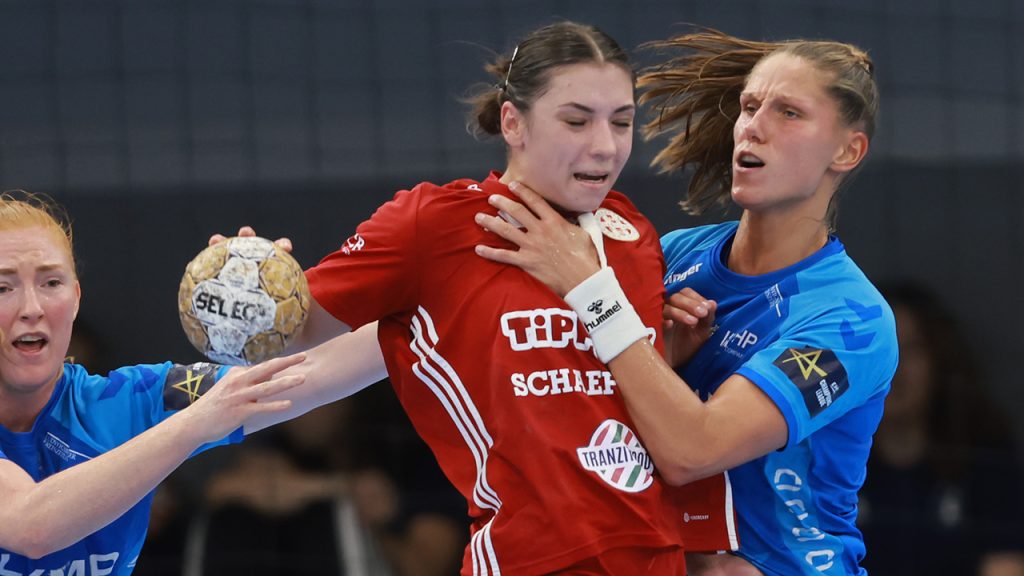 Hódos was full for the BL group match against Bietigheim, and although the guests quickly gained an advantage with two goals from the irresistible Xenia Smits, the Gréta Kácsor-Petrus Mirtill duo kept the Debrecen team in the game at the beginning. In the continuation, however, the guest advantage continued to increase. Melinda Szikora defended brilliantly, so Bietigheim scored quick goals, and against a standing wall, the guests relied on attacks, mostly successfully thanks to the physical differences.
During the break, the club management greeted the Immortals of the DVSC Handball Family. In the continuation, the difference continued to grow, Bietigheim already led with 13 goals. We arranged the lines, tried to play seven against six, and managed to catch up. In the beginning, we were hit by some strange decisions, so it didn't get any closer, but the German champion, who played better and was much stronger physically, earned the two points confidently and deservedly.
DVSC SCHAEFFLER–SG BBM BIETIGHEIM (german) 26–36 (12–18)
Debrecen, 2000 supporters. Referees: Budzak, Zahradnik (slovakian)
DVSC: Gabriel – Töpfner 5 (4), Vámos P. 3, Füzi-Tóvizi, Planéta 3, Kácsor 3, PETRUS 3. Change: Bartulovic (kapus), Jovovics 1, Hámori K. 1, CSERNYÁNSZKI 3 (1), E. Johansson, Haggerty 1, Vámos M. 2, M. Costa. 1. Edző: Szilágyi Zoltán.
BIETIGHEIM: SZIKORA 1 – Faluvégi 2, Kudlacz-Gloc  6 (4), I. Smits, Gassama 1, X. SMITS 8, MALA 7 (3). Change: Moreschi (kapus), A. Johansen 1, Dulfer 2, DÖLL 3, I. Andersson 2,  Behrend 1. Edző: Jaob Vestergaard.
Result by minute: 4. perc: 2–2. 9.p.: 4–7. 14. p.: 6–10. 20.p.: 8–14. 41. p.: 14–27. 45.p.: 18–27
2 minutes: 18, and 12 min.
7 meters: 7/5, and 8/8
Coaches speech:
Szilágyi Zoltán: Today, reality came face to face with us, we could feel first hand what it's like to play against the world elite. Physically, we simply could not compete with the opponent. With that said, with more accurate play, it could have been a closer match, but we missed a lot of chances. I think I can be satisfied with the number of goals scored, but 36 conceded goals is a lot.
Jakob Westergaard: It is always difficult to play in Debrecen, Hungary, so even though we were the favorites, we did not expect an easy match. We defended brilliantly, we scored easy goals and built up a serious advantage in the first half. After the break, we had a weaker period, which was used well by the home team, which I know is capable of more than that.