The great goalkeeping performance of Gabrijela Bartulovic and the excellent defense laid the foundation for the easy victory against Dunaújváros.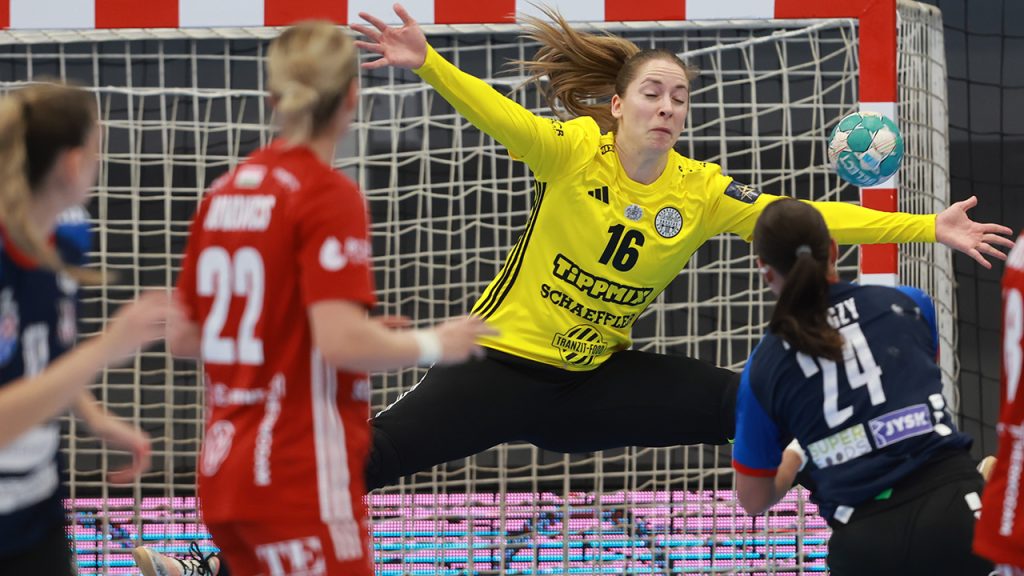 We started the match against DKKA playing freely, in addition to Petrus Mirtill's double, Conszüéla Hámori also scored. The guests held on, and thanks to this, it was not possible to build a serious advantage in the first quarter of an hour. Then came a five-nil run from Debrecen, Gabrijela Bartulovic simply couldn't score a goal, and the difference was already reassuring. What's more, in the beginning of the game, the scissors opened further, Grosch Vivien scored twice before the break, and this is how the halftime result was formed.
In the continuation, the Bartulovic parade was not left behind either, so the difference soon crept up to over ten. Zoltán Szilágyi was able to rest the key players in the run-up to Sunday's BL match, he distributed the workload well, so the visiting team could not get any closer. DVSC SCHAEFFLER won their fourth league match with an impressive game, and on Sunday another BL battle awaits the girls: at home against the German champion.
DVSC SCHAEFFLER–DUNAÚJVÁROSI KKA 31–19 (16–7)
Debrecen, 600 spectators. Referees: Kovács-Sebők, Vastag-Réti
DVSC: BARTULOVIC – M. Costa, HÁMORI K 3., Vámos P. 2, Haggerty, JOVOVICS 5, PETRUS 4. Csere: Füzi-Tóvizi 1, Csernyánszki, 4 Kácsor 3, Töpfner 2 (2), GROSCH 4, E. Johansson 1, Planéta, Vámos M. 2. Coach: Szilágyi Zoltán
DUNAÚJVÁROS: Wéninger – Bouti, Trawczynska 1 (1), Horváth P. 2, Nick, PARÓCZY 4, SALLAI 3 Csere: Oguntoye (kapus), Horváth A. 1, Borgyos 2, Szalai B. 1, Csáki Zs. 2, Moreno, Agócs 1, Gajdos 2. Coach: Rapatyi Tamás
Result by time. 8. perc: 5–2. 15. p.: 7–6.  23.p.: 12–6. 29.p.: 15–7. 35.  p.: 19–7. 39.p.: 19–10 44.p.: .23–11. 54.p.: 28–16.
2 minutes:  2, and 6 min.
7 meters: 2/2, and 2/1
Coaches speaches:
Zoltán Szilágyi: First of all, I would like to thank Dunaújváros for changing the field selection rights and thus we could play at home, we didn't have to travel again. As for the match, I can be satisfied with our defense, we had some mistakes, but the principles worked. Our run down was fine, although if there were fewer technical errors, we could have been even more effective. I am glad that I was able to rotate the team, this is important in the middle of such a forced march.
Tamás Rapatyi: We had goals for this match, and we achieved many of them. We lost the lead early in the first half, but it is a positive thing that we were able to organize our lines in the second half. Our defense was forward, our attacking play against the open defense was timid, there were more opportunities in this.