After the midweek league success against Dunaújváros, SG BBM Bietigheim will be the guest of DVSC SCHAEFFLER in the Champions League on Sunday at 2 p.m. An almost perfect performance would be needed to defeat the German champion, who was standing with two Hungarian players.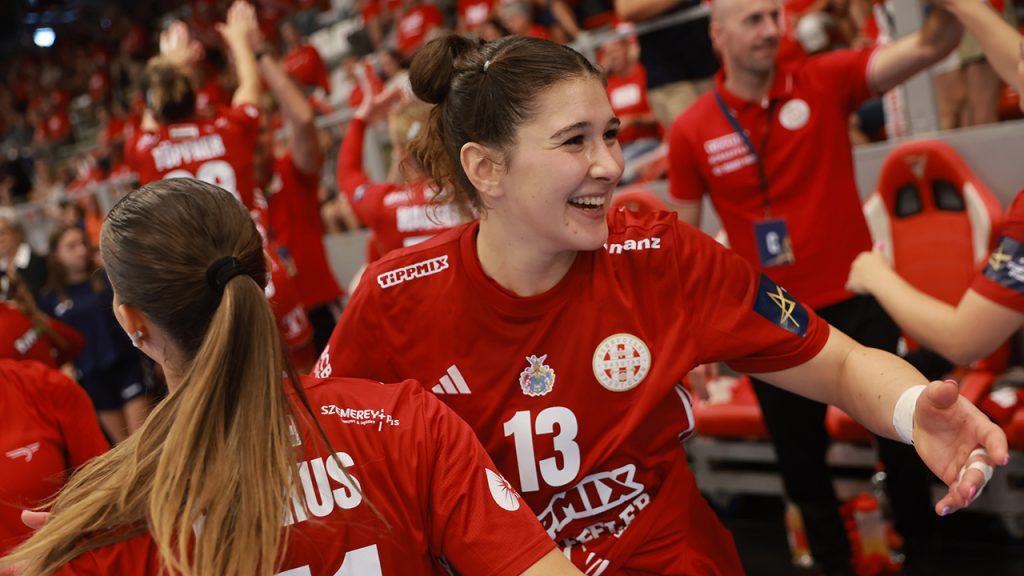 Bietigheim became the sole ruler of German women's handball from the gray middle team. Our opponent on Sunday is still undefeated in the season, having easily won his four domestic championships, and also started with two successes in the BL. Last week's victory is particularly valuable, as they scored two points at home against Final Four contender CSM Bucharest. The German elite team, which also employs Melinda Szikora and Dorottya Faluvégi, arrived in Debrecen on Friday and trained twice in Hódos, understandably in a great mood.
The girls from Debrecen played against DKKA in the championship on Wednesday, and Zoltán Szilágyi's team set their sights on the Champions League with an easy success. "We're slowly getting used to the Wednesday-Saturday rhythm and it's a relief that we don't have to travel this week," said DVSC SCHAEFFLLER national team defender Petra Tóvizi. – It was good to play with a domestic champion against Bietigheim, and although we had some mistakes, overall we performed well on Wednesday. Of course, we know that we need more than that in Sunday's match, we have to give our best on the pitch to win. One-on-one situations will be crucial, we need to play handball accurately and defend hard. We know that a lot of tickets are sold out in advance, it will be important to get help from the stands as well!"
The DVSC SCHAEFFLER – SG BBM Bietigheim Champions League group match starting at 14:00 on Sunday, September 24, will be led by two Slovakian referees, Andrej Budzak and Michal Zahradnik. The EHF inspector of the match will be the Croatian Lidija Bojic-Cacic. The match will be broadcast live by Sport1 TV.
Seat tickets for the match cost HUF 5,000, and non-seat tickets cost HUF 3,500. The box office of the Imre Hódos Sports Hall opens two hours before the meeting, at 12 noon. Before the match, at 1:15 p.m. behind the B-sector, there will be the inauguration of the wall of fame immortalizing the names of the DVSC Handball Family Immortals, where the fans can meet the club's legendary personalities. And during the break of the match, we greet former DVSC handball players on the field.
Immortals of the DVSC family:
Borók Rita, Csapó Erika, Irina Szamozvanova, Jeddi Mária, Medgyessyné Sáfi Márta, Nagy Zsuzsa, Nyilas Tünde, Szántó Anna, Szilágyi Katalin, Szűcs Gabriella, Tóth Ildikó, Tóth Rózsa.
Bokor Ferenc, Komáromi Ákos, Komáromi Ákosné, Köstner Vilmos, Komáromi Gábor